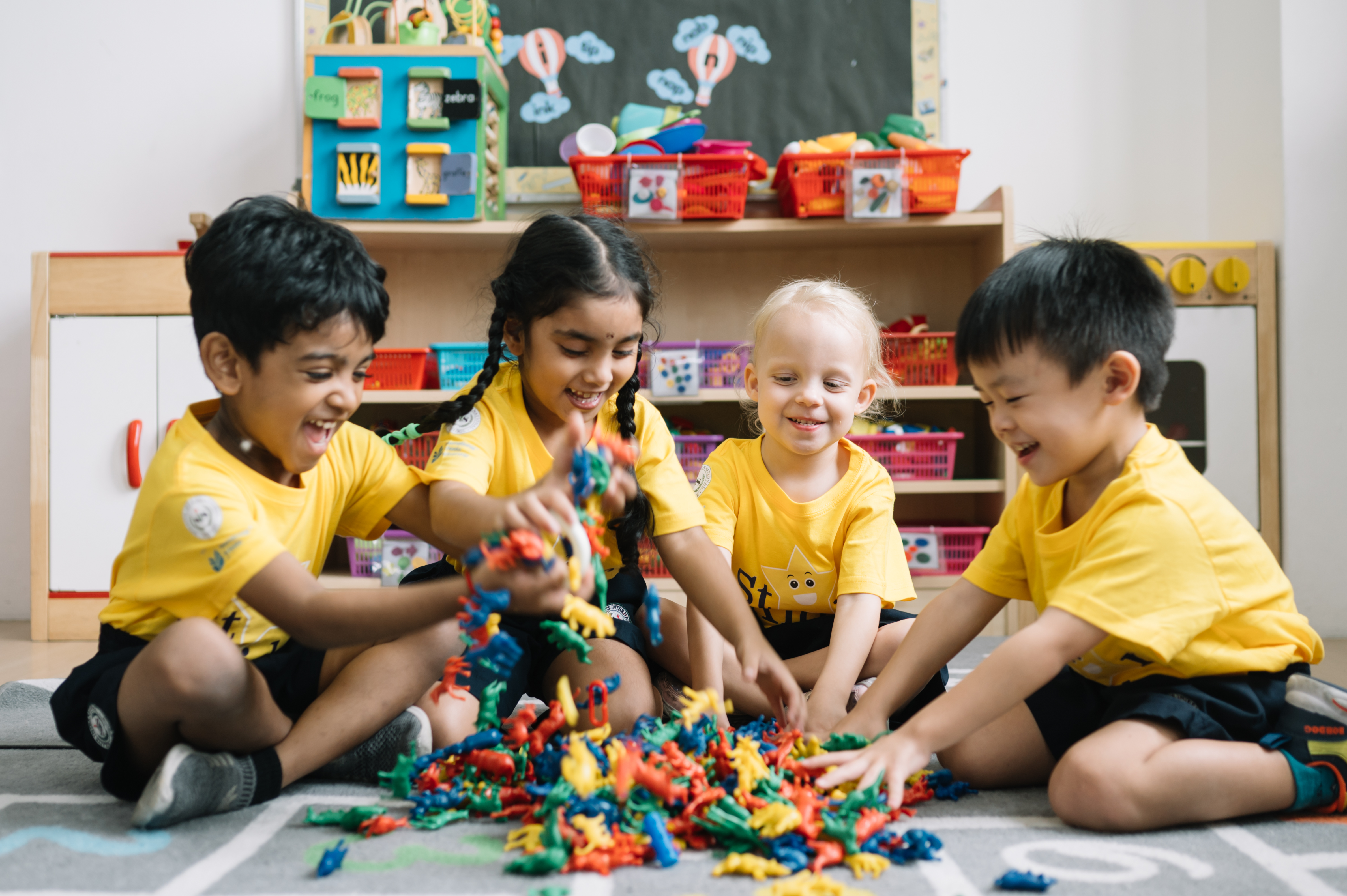 Kindergarten
Our dazzling kindergarten, Star Kids, develops your child's curiosity about the world around them, while establishing their academic and social skills under the care of our specialist teachers.
Our experienced teaching team follows the Early Years Foundation Stage Curriculum (EYFS), which is part of the English National Curriculum. The EYFS is designed to tap into children's natural curiosity and uses play-based approaches to help our youngest stars grow into resilient, capable, confident and self-assured individuals.
Classes are taught in English and there's an emphasis on language with Cambridge English for Young Learners, Bahasa Melayu and Mandarin so that they become confident multi-lingual speakers.
We understand that every child is unique and can become a strong and independent learner. That is why our caring and dedicated teachers carefully observe each child to ensure they are engaged in class and are ready to respond to their individual needs. We also have strong partnerships between teachers and parents so that we can establish the best way to support your child's growth.
Learning Focuses on:
Physical Development
Students are motivated to be active and interactive so that they can develop their coordination, control, and movement. They understand the importance of physical activity, and to make healthy food choices.
Communication and Language Development
Students are able to speak and listen in a range of situations as they start to develop their confidence and skills in expressing themselves.
Literacy Development
Students read and write, both through listening to others reading, and being encouraged to begin to read and write themselves. They enjoy a wide range of literature to ignite their interest.
Mathematics
Students practise and improve their skills in counting numbers, calculating simple addition and subtraction problems, and able to describe shapes, spaces, and measures.
Understanding The World
Students begin to make sense of their physical world and their community through opportunities to explore, observe and find out about people, places, technology and the environment.
Expressive Arts And Design
Students have fun exploring and playing with a diverse range of media and materials, as well as providing opportunities and encouragement for sharing their thoughts, ideas and feelings through a variety of activities in art, music, movement, dance, role-play, and design and technology.
Facilities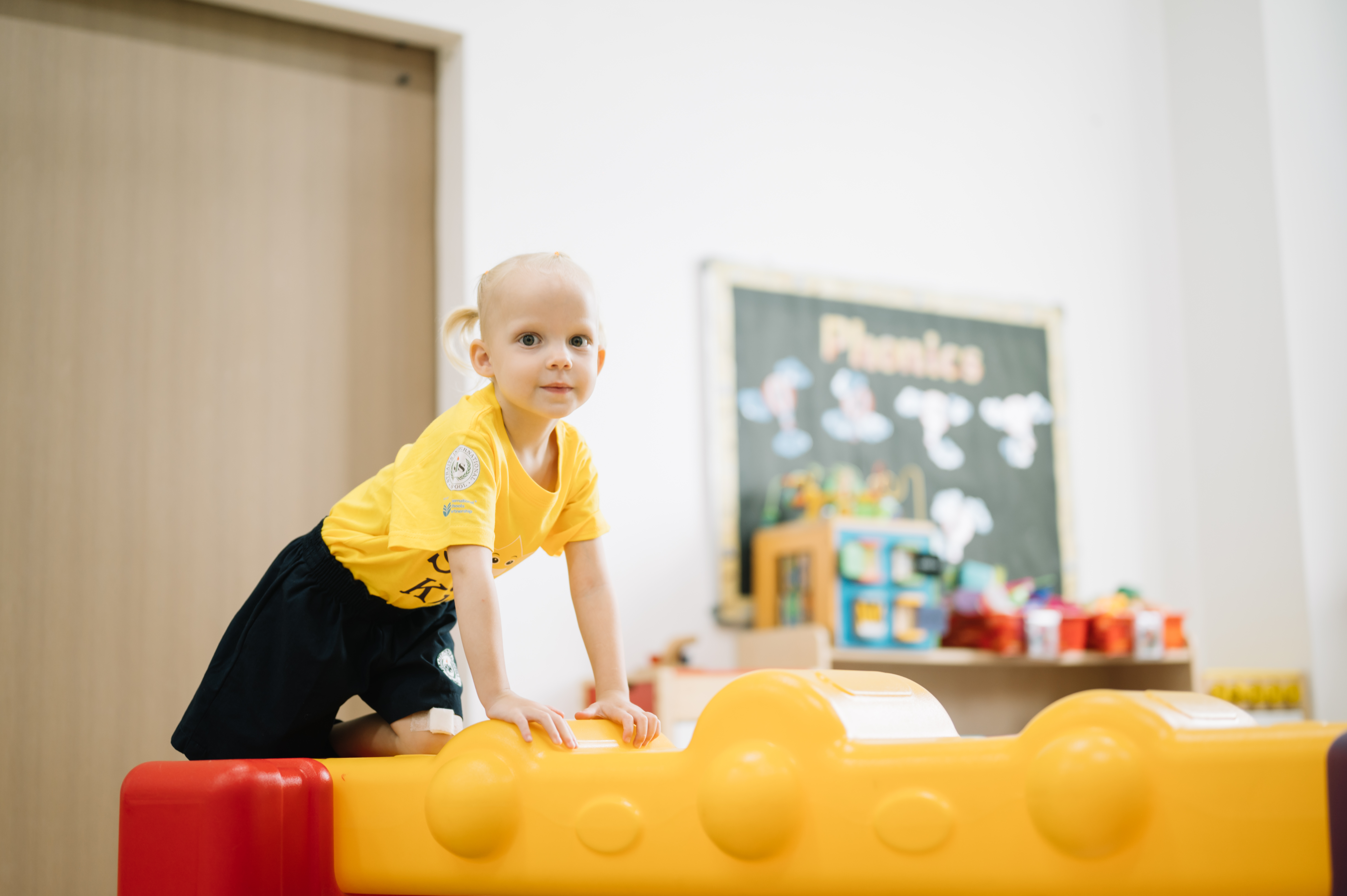 Our dedicated kindergarten is secure within its own footprint of the school campus, with kindergarten children reassuringly having access to their own toilets and play areas. They also benefit from the campus sports facilities, music spaces, health canteen and dedicated nurse and medical room.
Assessment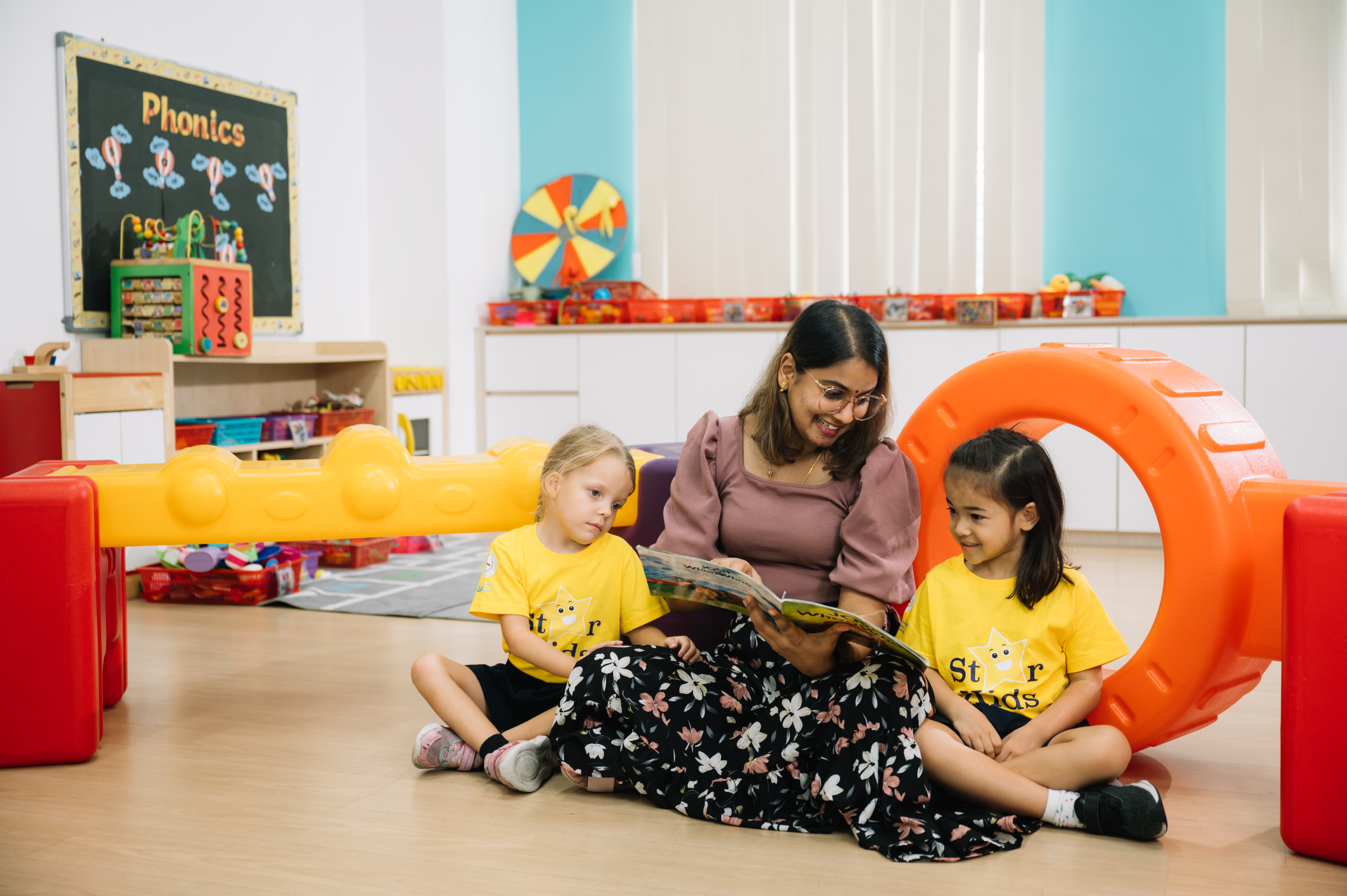 Formal assessments are not the priority at these early years. However, to keep parents informed we use the EYFS Profile which documents a child's progress over two years from Nursery to the end of Reception. The profile contains a variety of evidence and teacher reflection and comment highlighting areas where children are doing well and where help is still required.