Straits Penang students nab gold in World Scholar's Cup at Yale University, USA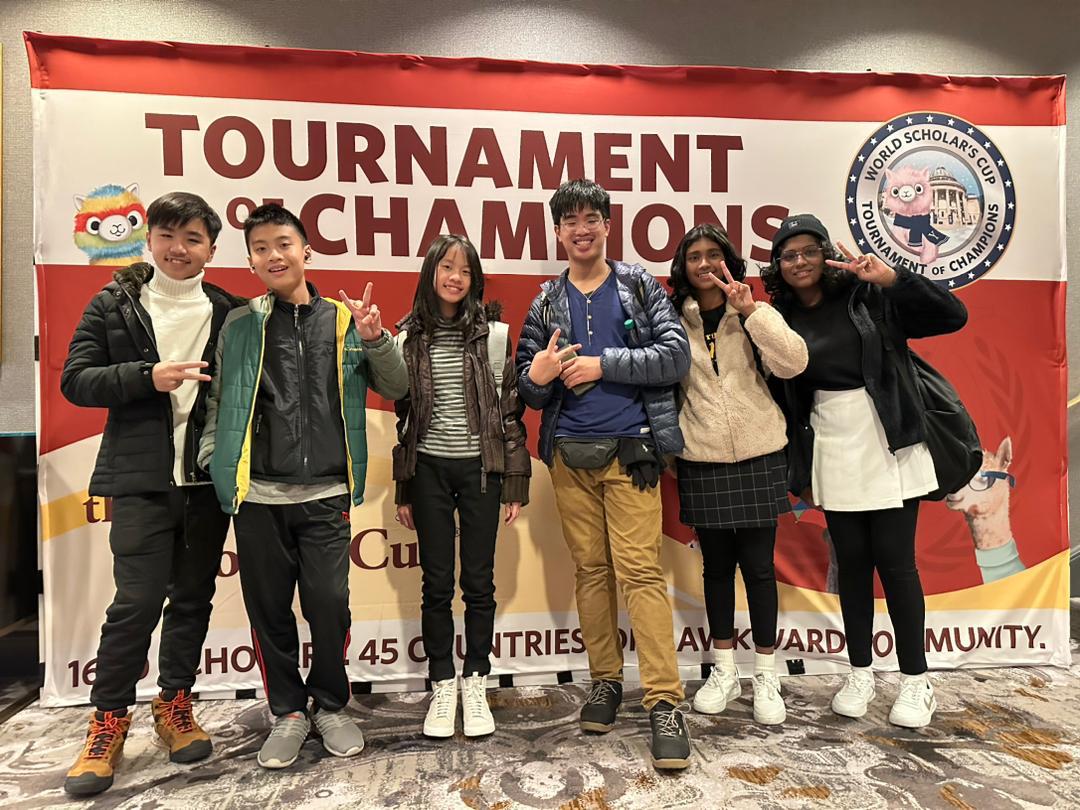 Following their successful journey through the Bangkok Global Round, nine students from Straits International School Penang travelled to Yale University, USA to compete in the Tournament of Champions through the last leg of the World's Scholar's Cup.
Divided into three teams, Gervaise, Jarrell, Lakshana, Deseree, Ivan, Jayden, Vaishnavi, Aidan and Matthew collaboratively won 1 trophy, 11 golds, 5 silvers through their team efforts showcasing individual strengths in different subject challenges.
"Their outstanding performance have made us and the parents very proud. We applaud on their commitment and brilliance – their win should serve as a motivation and inspiration for all students to work even harder in their studies to achieve greater success," said Ms Karlie Walsh, campus principal of Straits International School Penang, expressed her delight on the students' achievements.
Jarrell, Year 8 shared his experience, "To participate in the Tournament of Champions is an extremely rewarding experience. Our hard work and effort paid off with what we have accomplished competing amongst global participants and reputable schools. It was such a great achievement and a boost of self-confidence."
The World's Scholar Cup (WSC) is an international team academic program with participations from more than 15,000 students over 65 countries each year. The programme aims to inspire students to learn new skills, exchange cultures, and connect with other students globally.
Each WSC round features four main events – Scholar's Bowl, Collaborative Writing, Scholar's Challenge, and Team Debate. Other non-competitive activities that are also part of the programme include the Scholar's Ball, Scholar's Cultural Fair and the Scholar's Show – a talent show for scholars to share their flair and skills with the global community.
Check out our student achievements:
Junior Team (Year 8)
Gervaise – 1 Gold, 1 Silver, 1 Trophy, Top 25% in Challenge Social Studies, Art & Music, Lit & Media, Special Area, Top 30% Challenge History, Top 35% Challenge Science & Tech
Jarrell – 1 Gold, 1 Silver, Top 20% Challenge History
Lakshana – 2 Gold, 1 Silver
Senior Team 1 (Year 10)
Deseree: 1 Gold
Ivan: 1 Gold
Jayden: 1 Gold, 1 Silver, Top 25% Challenge Lit & Media
Senior Team 2
Aidan (Year 11): 3 Gold, 1 Silver, Top 20% Challenge Lit & Media, Top 45% Challenge Social Studies
Matthew (Year 11): 1 Gold, Top 40% Challenge Science & Tech, Top 45% Challenge Lit & Media
Vaishnavi (Year 10): 1 Gold, 1 Silver, Top 30% Challenge Lit & Media