Student Groups battle it out on stage at SIS Factor
Straits International School Penang's search for talent is back with its exciting in-house event – SIS Factor, where students of all ages were invited to share stage demonstrating their talents through performances. The annual event – while on pause for two years due to pandemic – was one of the main highlights wrapping up school's term on a high note.
Mr Shaun, the Head of Performing Arts and Drama, shared "Students of Straits International School Penang are a talented crowd, and SIS Factor is a great platform motivating our students to showcase their interest and amazing progress in their hobby or skill set." Participated students were put into a weekly rehearsal schedule for a month guided by Mr Shaun.
During the final round, the hall was filled with supportive parents as they eagerly sat through the event, providing morale support for their own children while cheering on for others.
The panel judges consist of Mr Gwyn (Head of Academics), Mr Hasfis (Arts Teacher), Ms Yi Chin (Head of Primary Mathematics), along with honourable guest judge from ISP, Mr Rob Reed, which is the Executive Principal of Asia Pacific Schools.
Participants are judged based on 3 criteria: confidence, level of skill, enthusiasm and as a bonus point, unique personality that engages and keeps the audience intrigued.
Jamie from Year 4 became the star of the show with his street-style urban dance. His sharp movements of portraying a robot by popping & locking gained the interest of many. The cherry on top of his performance was the magic trick at the end, where he combined two individual steel rings together and had the audience exclaimed in astonishment.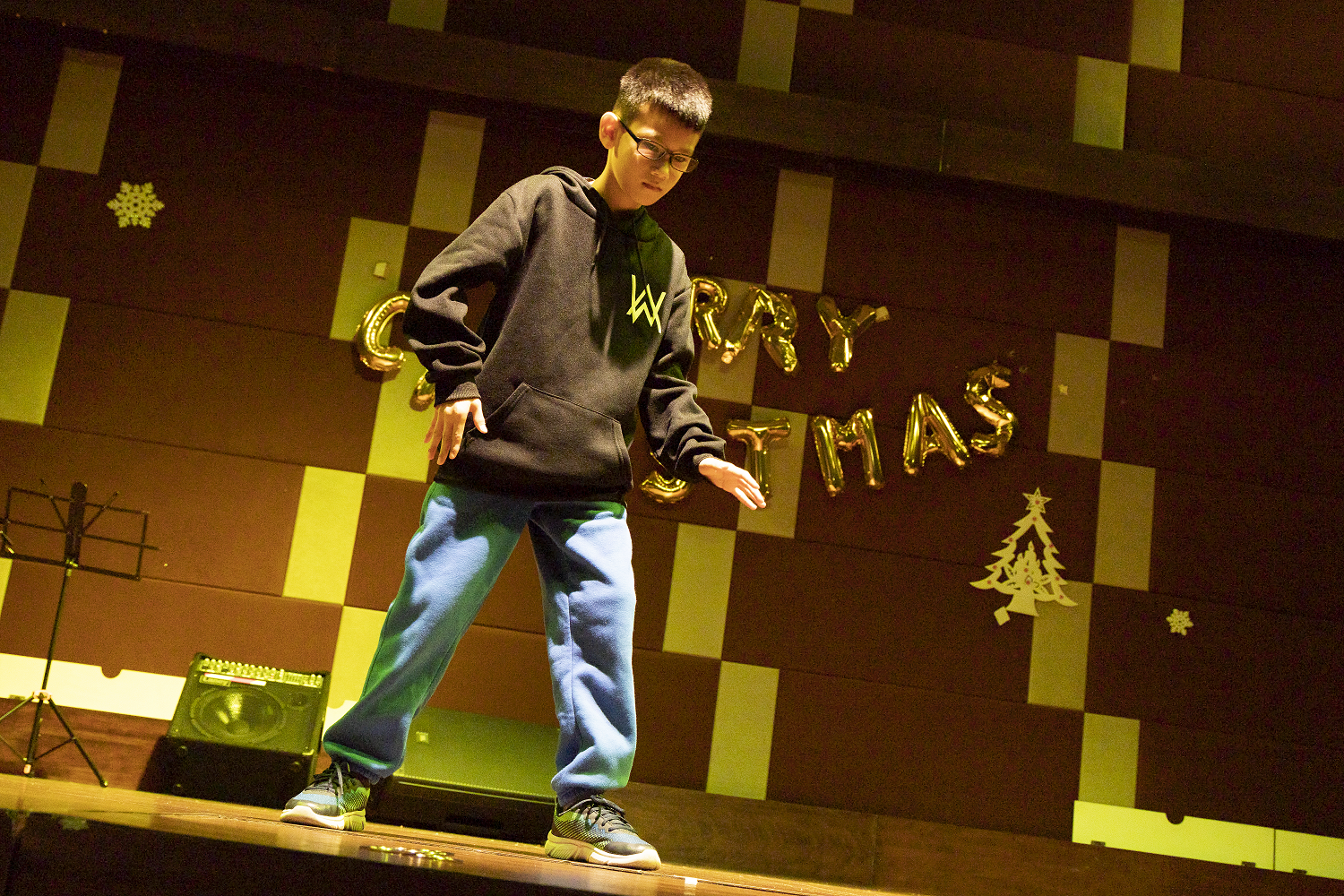 "It was an unexpected win and I'm very proud. I practised a lot and applied suggestions from my parents for the competition. SIS Factor has helped me push boundaries, to stand out and create my own unique choreography. I'd like to thank my parents and the dance school for supporting my passion." Jamie said.
Securing the runner-up position was Year 7's Amberlyn with a Latin ballroom dance combination. She performed Rumba and Cha-Cha that required immense focus to match music rhythm and footwork. Nalina from Year 5 came in third with her Bollywood Dance medley. Her amazing pair of lit-up shoes definitely added colour to performance as she danced her way to top three.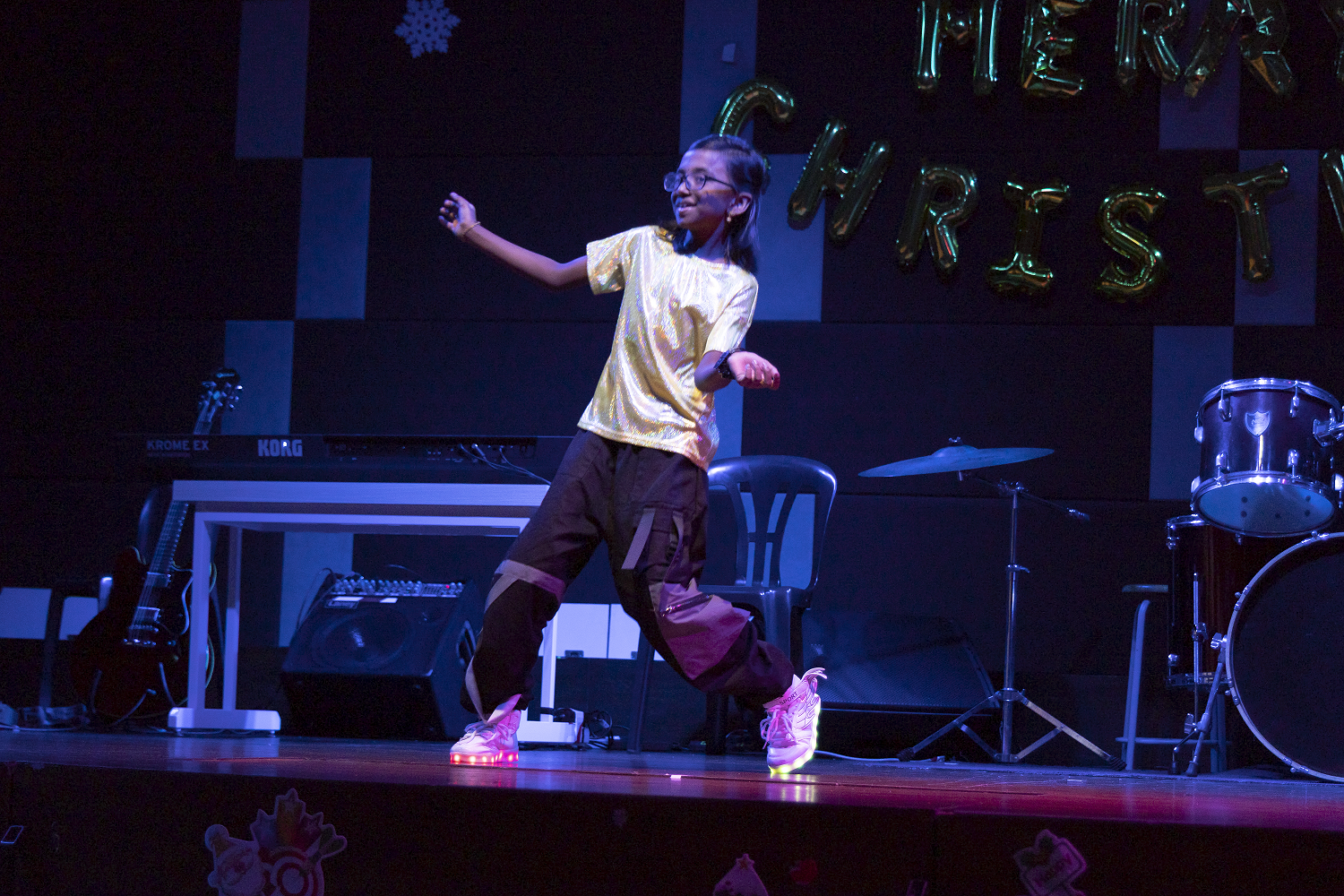 Among all, Lakshana in Year 8 was the crowd's favourite, as she serenaded the hall with the song 'How Far I'll Go' from the Disney movie Moana. She easily snatched the People's Choice Award with the hall thunderous claps and cheers that echoed the hall.
Judges also included some favourite "Special Mentions" with Suchit (Year 4) on drums playing 'It's My Life' by Bon Jovi, Pratyusha (Year 4) with her monologue acting, and a Year 9 band consisting of students Kate, Mahanth, Wern Han and Veniece.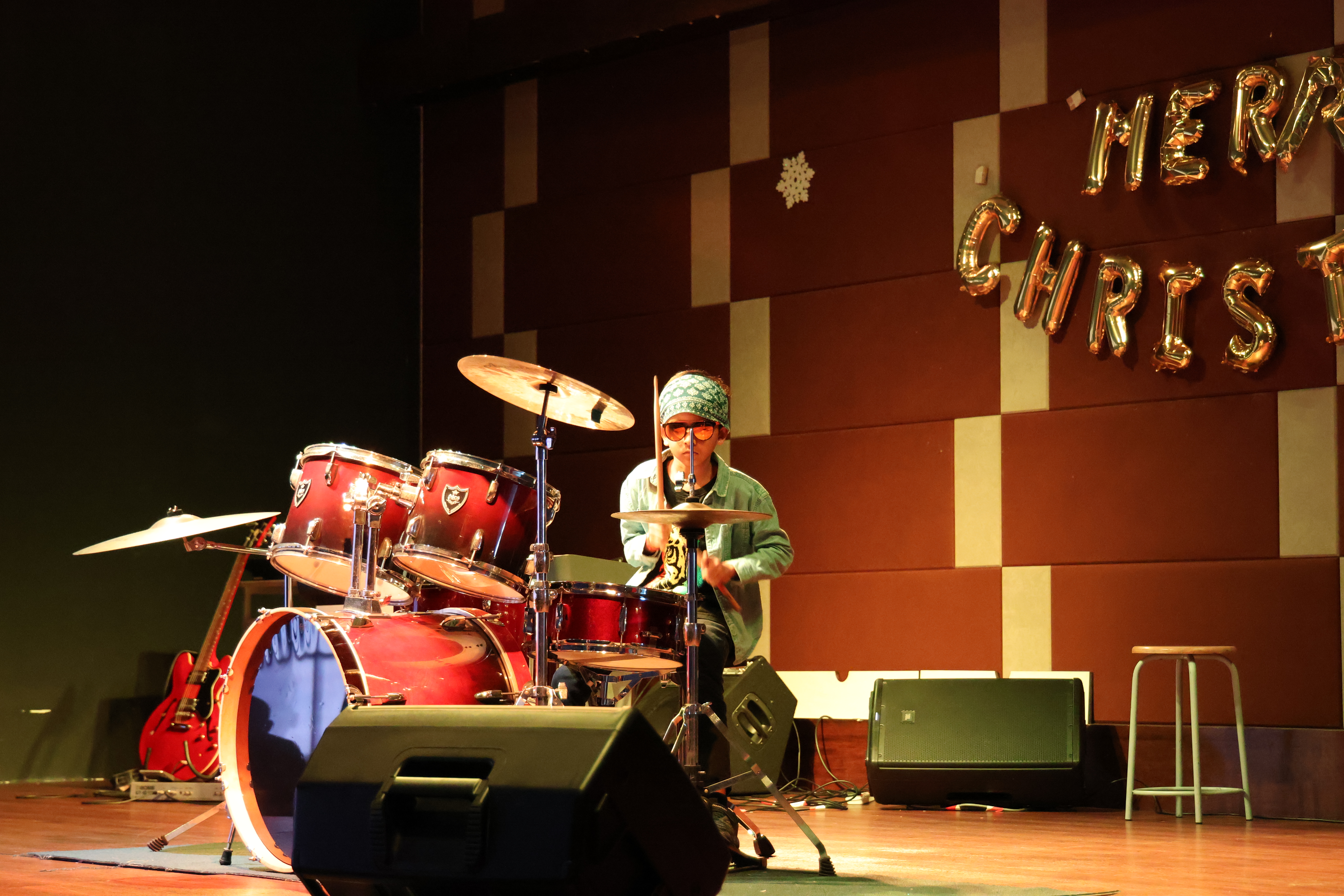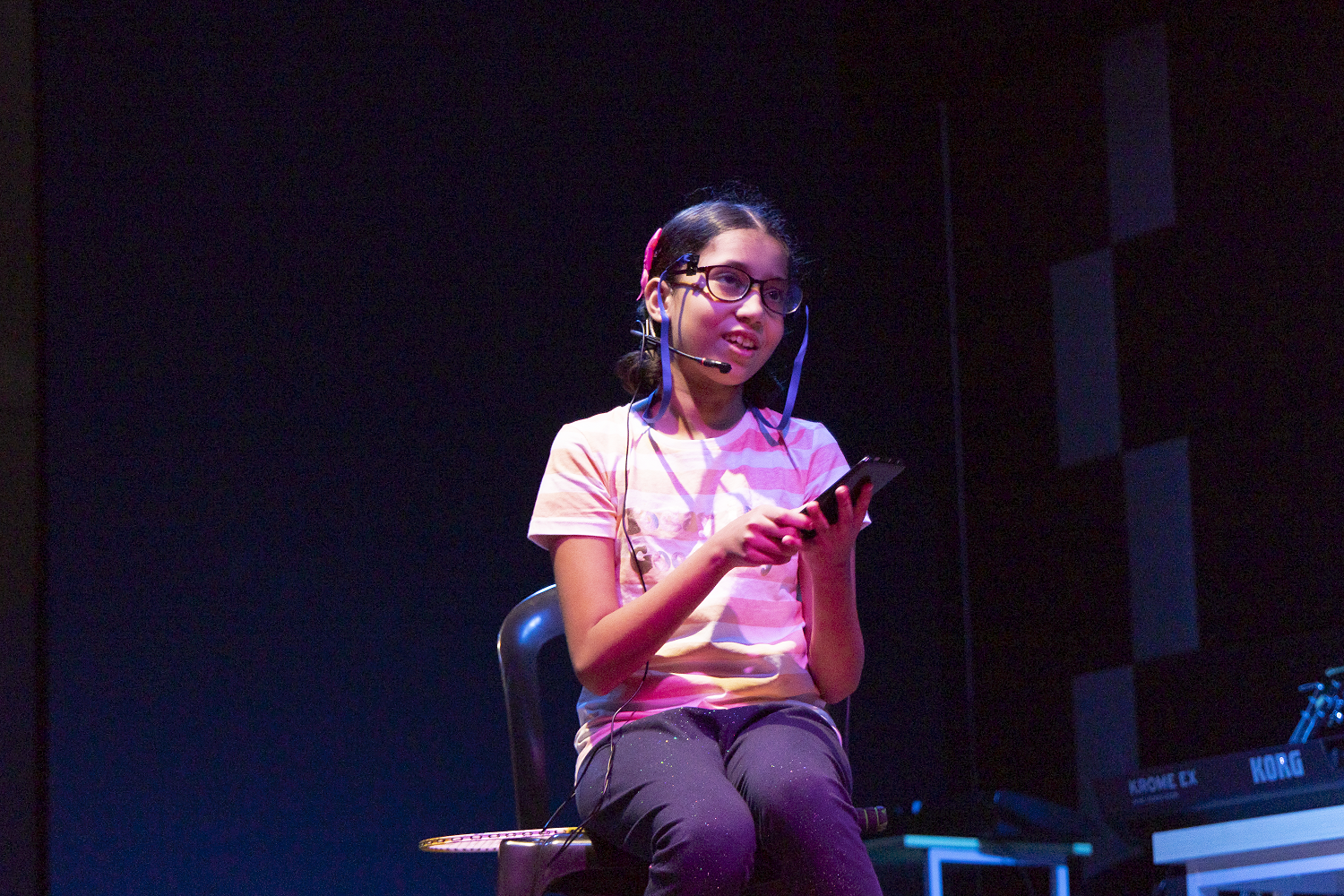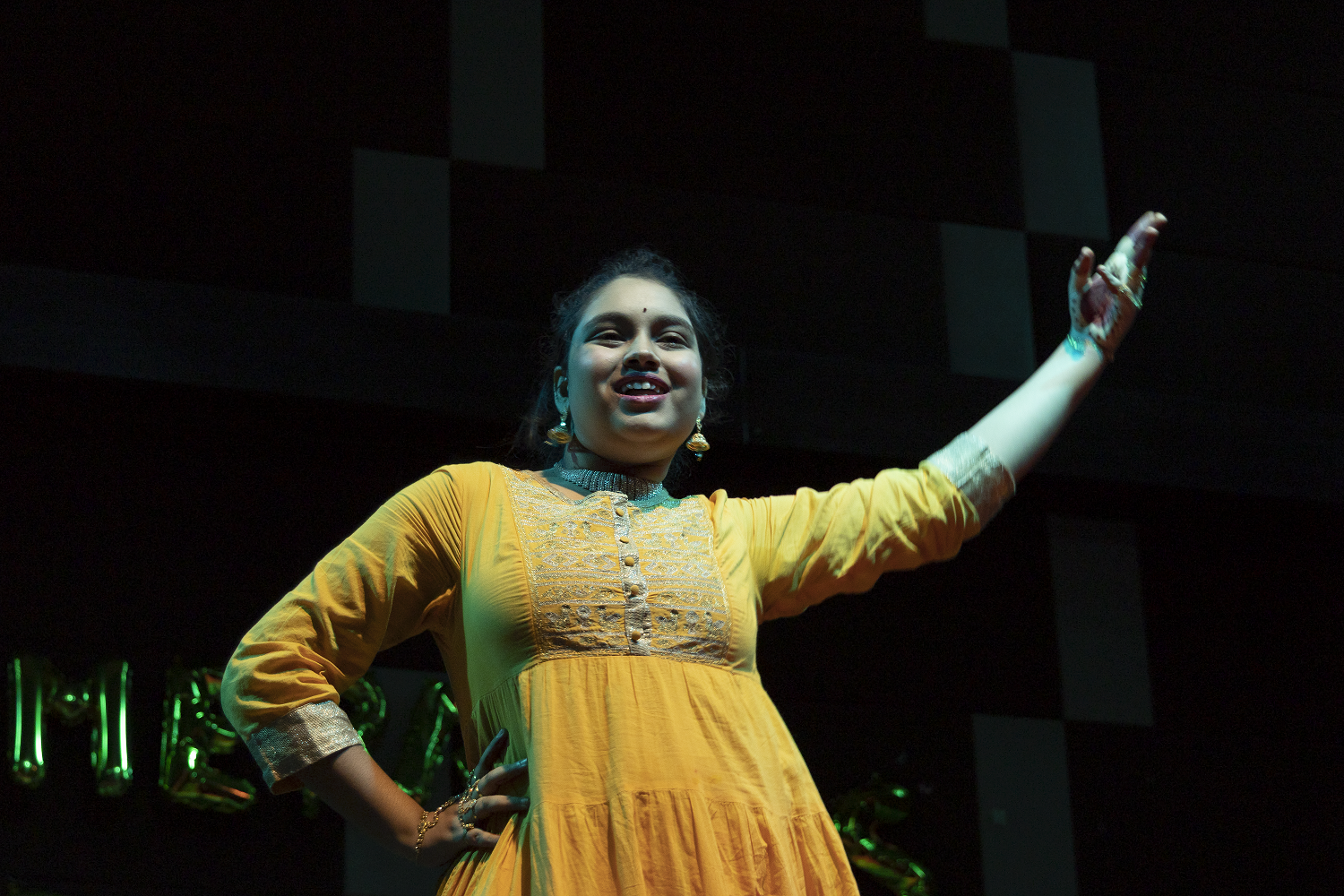 The other contestants were:
Wen Jay (Year 5) – Coding
Jayden (Year 5) – Drums, 'Memories' by Maroon 5
Jaycob (Year 3) – Drums, 'Demons' by Imagine Dragons
Lohitya (Year 7) – Guitar, 'Country Roads' by John Denver
Natalie, Rayden, Roxanne, Deshnaa (Year 7) – Band
Rachel, Georgie, Jamie, Angela (Years 3-7) – Band
Teshvin (Year 2) – Dance
Jared (Year 2) – Pianist
Zi Hao (Year 2) – Pianist
Rishi (Year 4) – Pianist
Skylar (Year 3) – Pianist
Ji Hyo (Year 5) – Pianist
Tvisha (Year 7) – Dance
Isabel (Year 7) – Vocalist, 'Unstoppable' by Sia
Sonakshi (Year 9) – Dance