School Holiday Programme – Registration Now Closed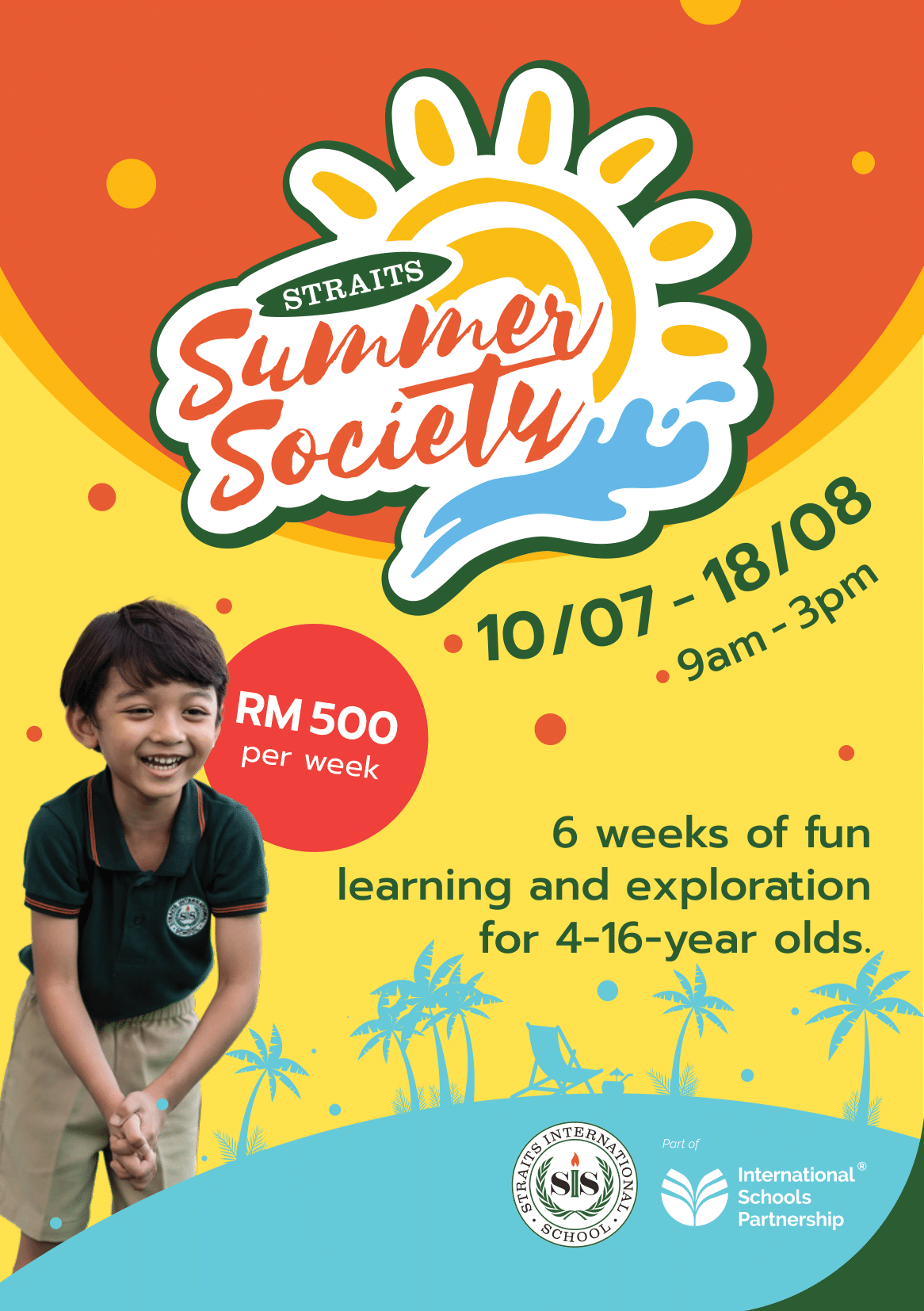 Straits International School Penang's Summer Society Holiday Programme is now Open for Registration!
Register for 6 weeks and only pay for 4 weeks at only RM2,000!
Week/ Time
9am – 3pm
Theme & Activities
10 July – 14 July 2023
Animal World Adventure

Educational animal documentaries, animal-themed arts & crafts and Swimming
– Trips to Audi Dream Farm (11 July), Penang Bird Park (13 July)
17 July – 21 July 2023
Chef's Kitchen Camp

Recipe recreation and Badminton/ Floorball
– Trips to 3D Art Museum & Glass Museum (18 July), Tropical Fruit Farm (20 July)

19 July* – Public Holiday, no activity
24 July – 28 July 2023
Artistic Odyssey

Arts & Craft/ Drama Exploration and Basketball
– Trips to OLO Studio – Sand Art & Paint (25 July), Craft Batik (27 July)
31 July – 4 August 2023
Summer Sports Frenzy

Skill-building activities, friendly competitions
– Trips to The Habitat Penang Hill (1 August), ESCAPE Theme Park (3 August)
7 August – 11 August 2023
Science Quest

Hands-on Experiments and interactive workshops with Floorball/ Badminton
– Trips to The TOP Penang (8 August), Assassins Robotics (10 August)
14 August – 18 August 2023
Nature's Wonders

Engaging students with a deeper understanding of nature through nature walks, arts & crafts, paired with Floorball/ Badminton
– Trips to Entopia (15 August), Tropical Spice Garden (17 August)
*Breakfast and lunch included for all weeks
Book your spot today by filling up registration form below and we'll call you back! https://forms.office.com/r/nrmy3M9GcN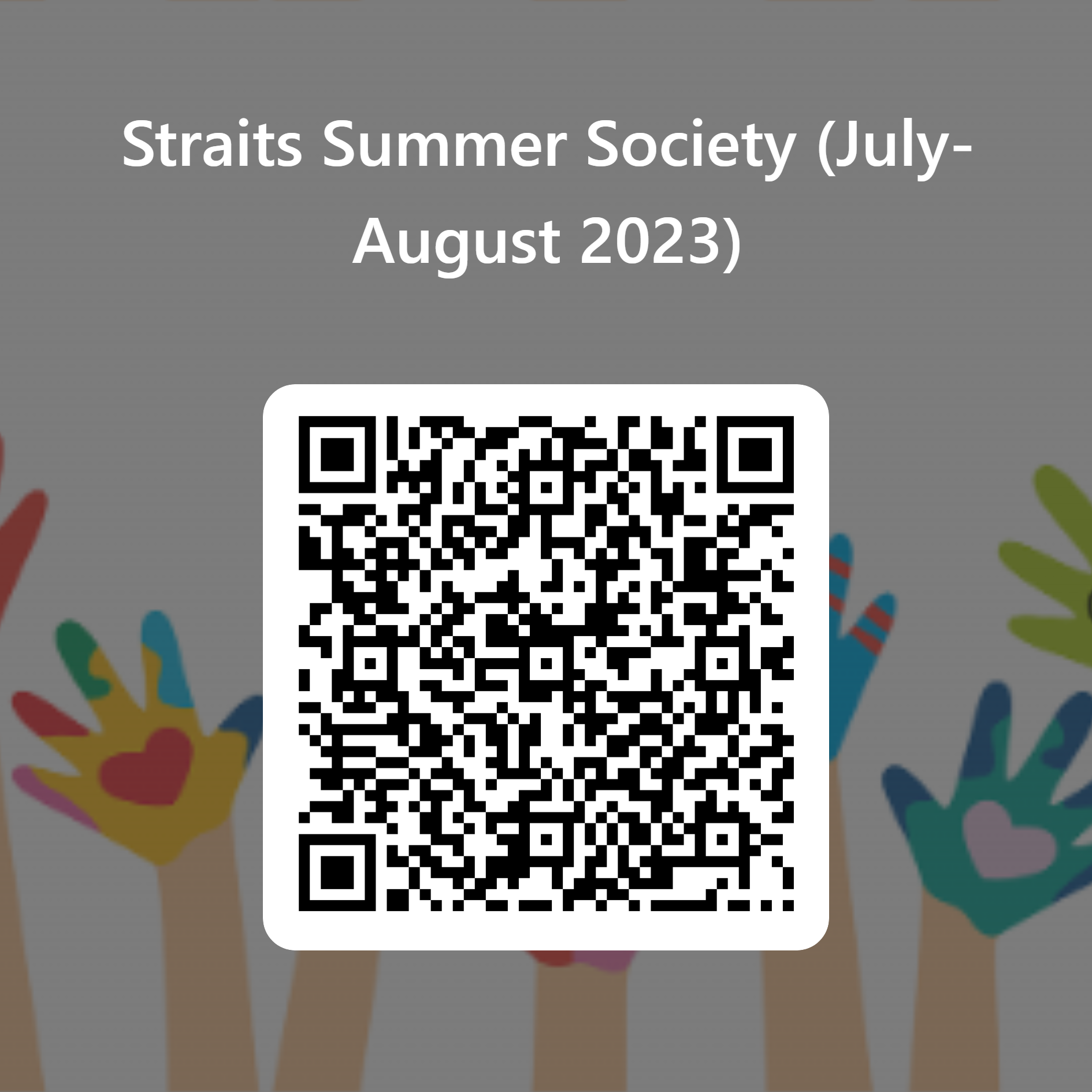 3 Reasons to join School Holiday Clubs
Children are always filled with energy and excitement, and sometimes they need to unleash that energy doing activities that benefit them. When the holidays roll around, what is the most convenient way to continue that active lifestyle? How can students spend their time wisely during the holidays?
Straits International School's Holiday Club is a programme curated to keep your children throughout the break. Here are the top 3 reasons to join Straits Holiday Club:
Improve social skills
The programme enable students to expand their social circle. They get to mingle around with children around the same age during school holidays and making new friends in the process.
New hobbies and experiences
This programme is a great approach to cultivate a new hobby. Situated within a safe and nurturing environment, students and children can freely explore to develop new talents. Your children's mind will be continuously stimulated and challenged.
Develop leadership skills
Our programme is designed to teach children how to handle responsibility and build confidence, while working alongside other children towards achieving common goals.
Straits Holiday Club run five times throughout each academic year in October, December, February, April and July.